Colorbond Gutters
Large range of colours & styles
Colorbond Gutters
Large range of colours & styles
Colorbond Gutters
Huge range of colours

Made from Australian steel

Durable paint finish

Good range of gutter styles

Available with or without overflow slots

Best price in Perth

Installed by experienced gutter installers

Workmanship backed by a written guarantee
Colorbond Gutters
Huge range of colours

Made from Australian steel

Durable paint finish

Good range of gutter styles

Available with or without overflow slots

Best price in Perth

Installed by experienced gutter installers

Workmanship backed by a written guarantee
Even more comments from our happy customers
We supply and install Colorbond gutters throughout Perth WA. 
We offer a high quality Colorbond fascia, downpipe and gutter replacement service throughout Perth, and back up all our work with a written guarantee.
We have over 20 years experience installing Colorbond gutters and over that time have replaced the gutters on more than 7900 homes in Perth. With that sort of experience you can rest assured that you will receive quality workmanship with the best materials. Check out the testimonials from some of our happy customers on this page and on the other pages of our website.
We offer colonial style, standard style and patio style colorbond gutters in the full range of colours. Our colonial and standard style gutters are also available with overflow slots at no extra charge. Overflow slots allow the gutter to discharge water from the front during heavy rain thereby preventing water from flooding into your ceilings. Whether you have a period or contemporary styled home, Gutter Guys have the right gutter style and colour for your home.
Colorbond gutters are manufactured from Australian made Colorbond steel which is specifically designed to withstand our unique weather conditions. The durable paint finish is baked on and will resist peeling, chipping, and cracking for many years to come.
Designed specifically to be low maintenance, this quality roofing product can be installed and then forgotten. With Colorbond guttering, your home will remain watertight and dry for years to come.
If you'd like to receive a free detailed quote simply contact us today. We are more than happy to assess your particular needs and offer you a competitive price.
Choose a gutter style and colour to compliment your home: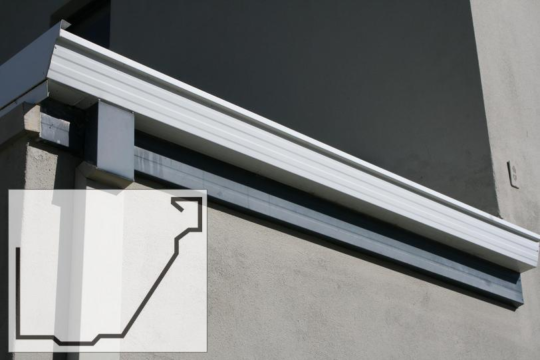 Standard Style (available slotted): This gutter presents a neat, smooth appearance and is typically suited to contemporary styled homes.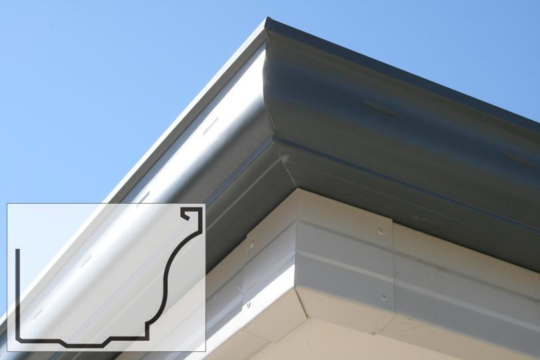 Colonial Style (available slotted): A gently curved gutter. This style of gutter typically suits federation or colonial styled homes.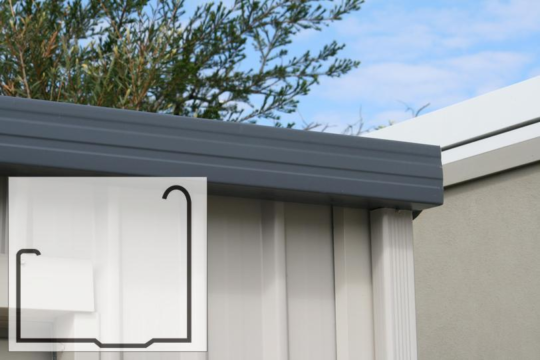 Patio Style: This gutter has been specifically designed for sheds, patio and carport applications.